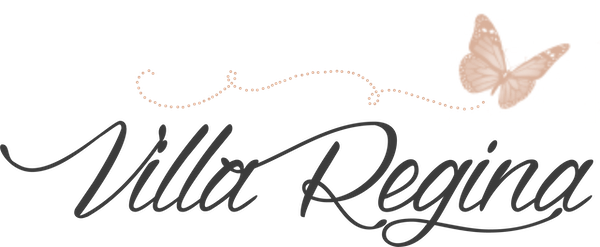 MAP & LOCATION
Villa Regina Agia Efimia Kefalonia
Kefalonia Villa Regina located in the peaceful village of Loukata Kefalonia.
Ideal for those seeking seclusion, peace and tranquillity Kefalonia Villa Regina is situated only 4km from Agia Efimia Kefalonia, where there are shops, bars and restaurants, and a short drive from the unspoilt nearest small beaches of Saint Friday. Also in the vicinity there are opportunities to practise water sports like diving and the area is ideal for cycling and hiking when it's not too hot. Myrtos Beach Kefalonia is just 5 minutes drive, with its famous sunset and the incredible turquoise water.
An old mule-path from Regina Villa Kefalonia takes you down to the nearest supermarket within 2 minutes walk, if you continue on for another 10 minutes you come to the traditional village of Makriotika with its cafe and taverna serving authentic local dishes.
The village of Divarata with more tavernas is just a few mins by car, though in the cooler summer months of the year it is a really pleasant 25 minutes walk through the countryside to this village. The very pretty fishing village of Assos Kefalonia with its breathtakingly beautiful bay is about 15 mins drive away, and Fiskardo Kefalonia with its colourful array of shops, restaurants and cafes that line the water-front is about 30 mins drive away. A wonderful day out is to hire one of our boats in Fiskardo and find your own little piece of paradise for a day!
Just 5' drive from Villa Regina
Agia Efimia Kefalonia
Kefalonia Villa Regina is situated only 4km from Agia Efimia Kefalonia. The traditional architecture, the hospitable residents, the magnificent sceneries, the picturesque bay with the fish taverns, the restaurants, cafes and bars, the endless view of the Ionian Sea and of the island of Ithaca, the green landscapes and the crystal waters, create an ideal place for the summer holidays. Agia Efimia Kefalonia consists of a collection of tranquil bays with beautiful pebble beaches. Villa Regina Kefalonia is just 5 minutes drive from these beaches.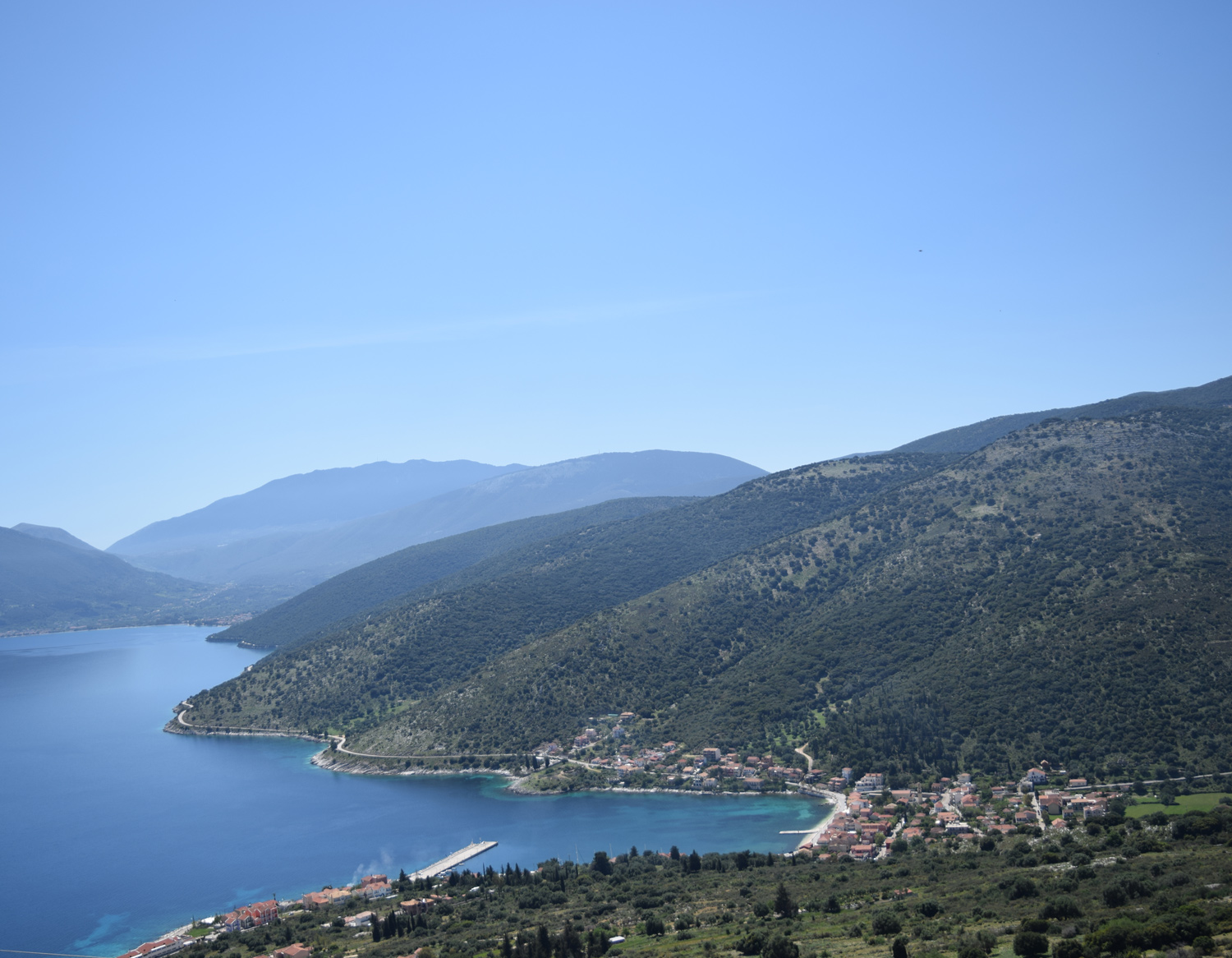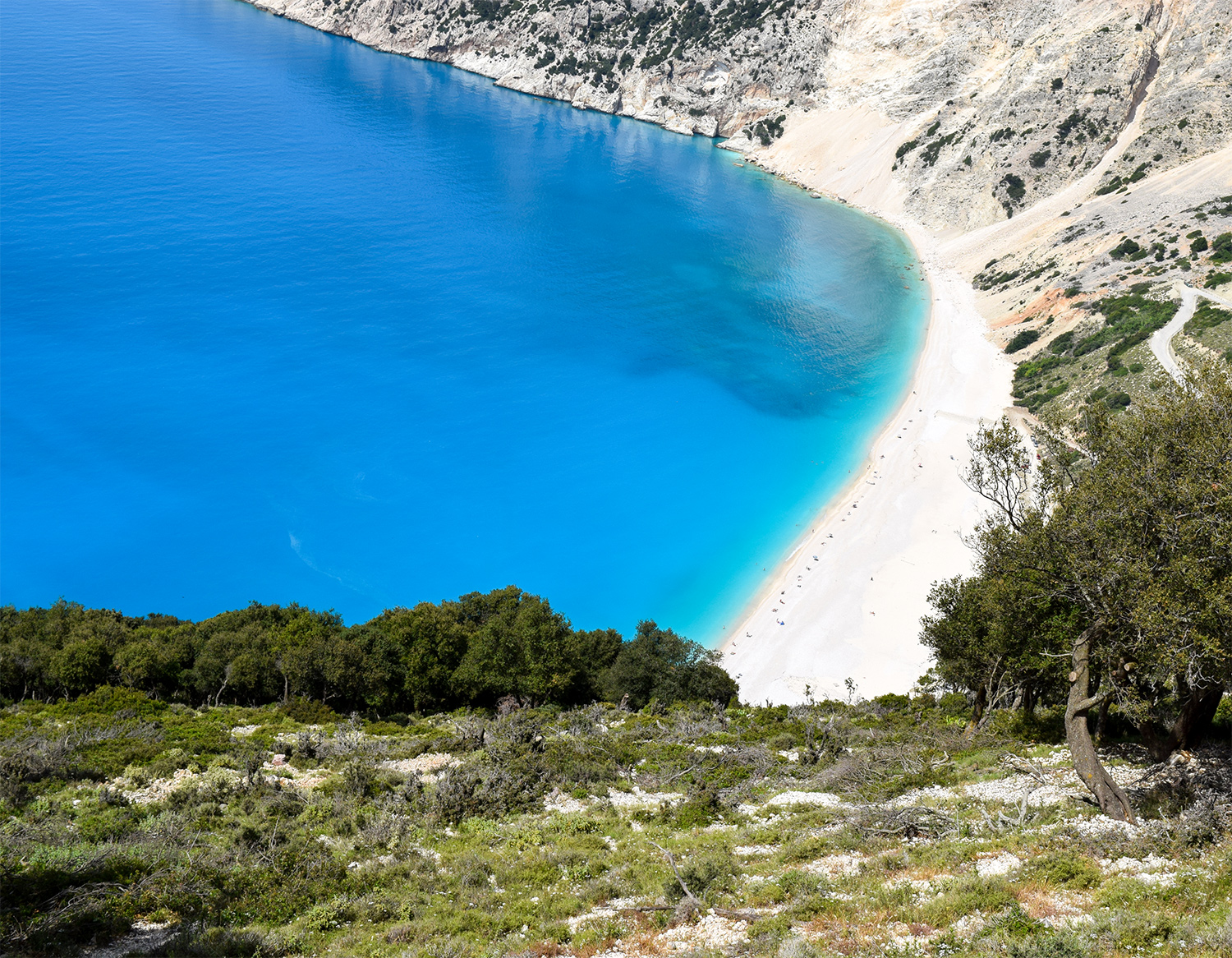 Myrtos Beach Kefalonia
Myrtos Beach is in the region of Pylaros, in the north-west of Kefalonia island and just 5 minutes from Kefalonia Villa Regina. Myrtos Beach Kefalonia has been described as "one of the most dramatic beaches in Greece", with its "mile-and-a-half long arc of dazzling white pebbles. Myrtos Beach Kefalonia has been voted 12 times the best Greek beach while it regularly features in best beaches lists. Here, you can swim and snorkel in the crystal-clear seas or simply stretch out on the sands and wonder at the amazing, dream-like views all around you. There's also a useful small bar-taverna on the sands for refreshments when you need them.
Distances
Myrtos Beach: 4 Km.
Minimarket: 300 m.
Nearest Restaurant: 1 Km.
Argostoli: 32 Km.
Airport Kefalonia : 40 Km.
Agia Efimia : 4,5 Km.
Port of Sami: 18 Km.
Melissani Lake: 12,5 Km.
Drogarati Cave: 18 Km.
Village Assos: 11 Km.
Village Fiskardo: 24 Km.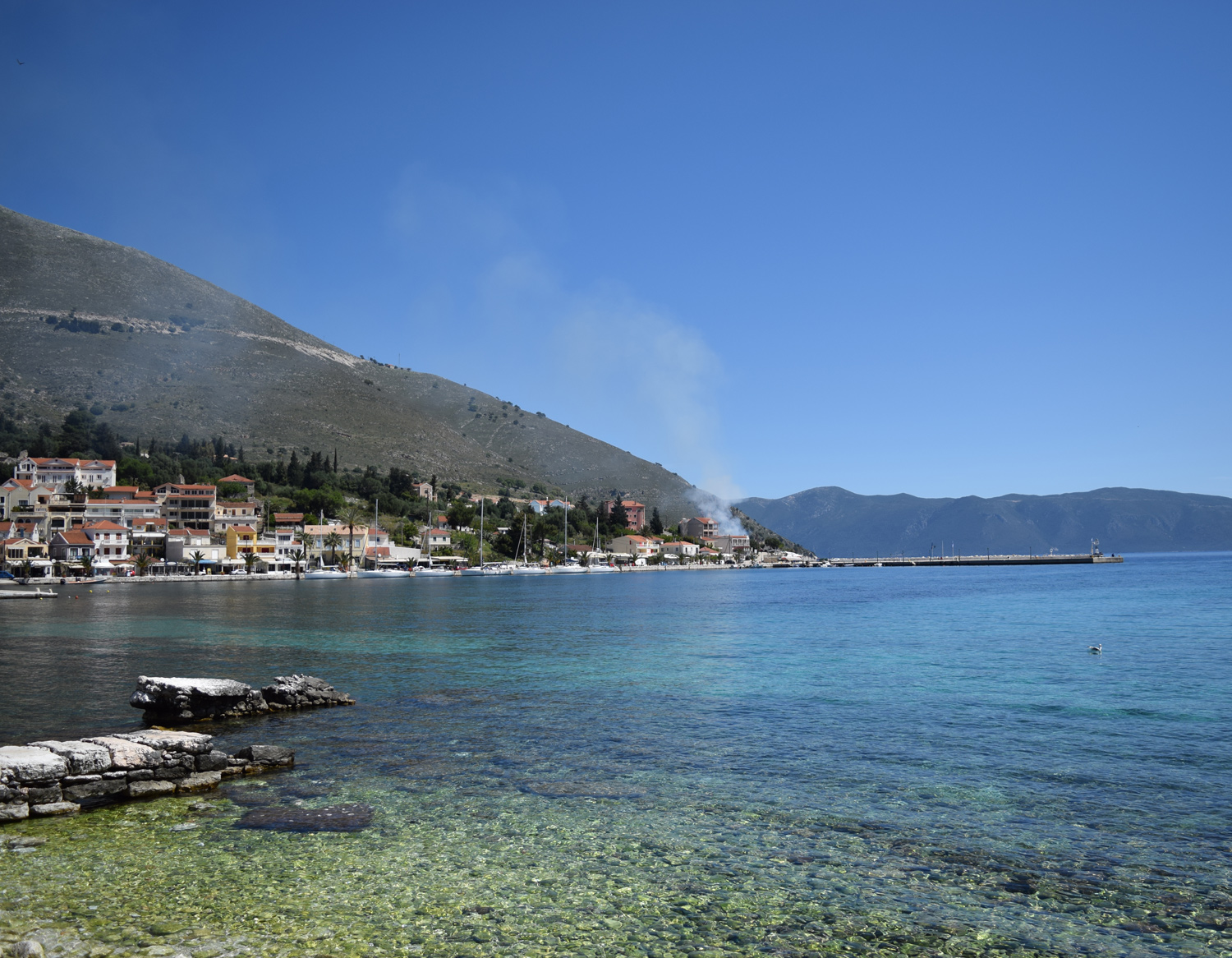 Kefalonia Villa Regina offers an easy and comfortable choice for any guests to holiday in peaceful surroundings in one of the prettiest areas of Kefalonia.!